The October 29th Republic Day and the 94th anniversary of the founding of the Republic were celebrated in various ceremonies throughout the country.
A ceremony took place at Anıtkabir on the occasion of the October 29 Republic Day celebrations. The ceremony was attended by a large number of citizens. The "cortege march" was held until the first Parliament building in front of the Turkish Grand National Assembly (Parliament).
Due to the "October 29 cortege march" which started at 13.30 in front of the Parliament's Atatürk Boulevard gate, extensive security measures were taken in the surroundings. The boulevard routes were closed to traffic, the hiking route was checked by agile force, detector dogs and drone.
The march started after the demonstration of the Turkish Armed Forces (TAF) Mehteran Union and the reading of the Turkish National Anthem.
High school students carried the Turkish flag and Atatürk posters while the gas stations were in front of the cortege. Primary school students from various schools also participated in the walk.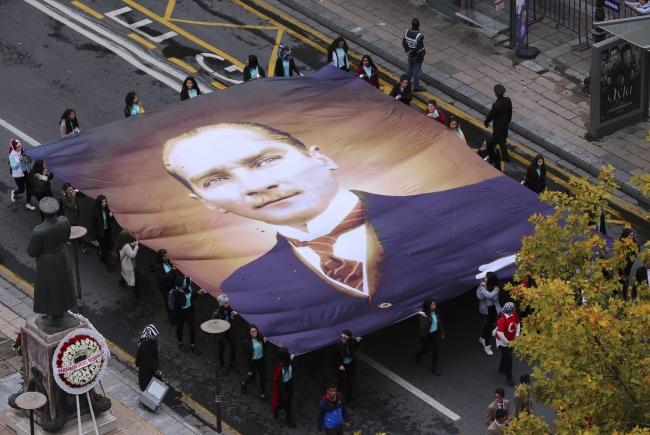 The soldiers in Kortej received great applause
TSK Harmony, Army, Naval and Air Forces Command, and the Gendarmerie General Command, the marches of the Mixed Band are on the cortege, representing the soldiers participating in the Çanakkale War, the War of Independence, the War of Independence, the Korean War and the Cyprus Peace Operation. Operations teams also took place.
The cortege march from Ataturk Boulevard to Ulus Square ended with the anthems stolen by the Gendarmerie Band Command in front of the first Parliament.
ISTANBUL
Vatan Street official parade ceremony was held within the scope of the celebrations in Istanbul.
The message of the congratulation sent by President Recep Tayyip Erdogan to Governor Vasip Şahin was read in the tale.
Şahin, the governor of Istanbul, said, "This resistance against the eyes of my homeland with an epic struggle for salvation is not just a victory against the outpourings of the Republic. The Republic is a union against the treacherous in our souls of separatism, freedom against mandates, fraternity against divisors, my nation is your last word. " used expressions.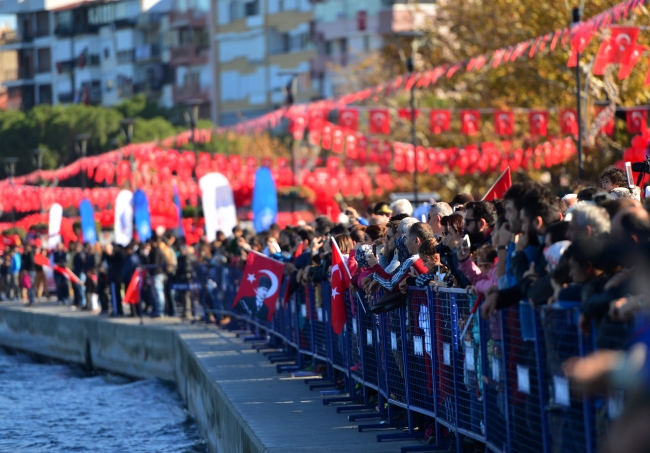 İstanbul Metropolitan Municipality Mehter Team participated in parade ceremony in the presence of mehrter marches.
At the ceremony, the passage of troops, police and vehicles applauded citizens from the suburbs. Citizens who showed great interest in the ceremony filled the edges of the sections of Vatan Caddesi for the ceremony with the Turkish flags in their hands.
During the ceremony, citizens were picked up at the search points while taking extensive security measures. Sharp snipers were also placed in the high buildings surrounding the ceremony area.
Source: http://www.trthaber.com